PHOTOGRAPHER'S TUTORIAL
2. Image quality requirements
2.6. Scanning:
With the expansion of the digital camera market, film scanning is of little importance now. However, photographers who are experts in quality and follow tradition still prefer to shoot positive film.
Such professionals can also sell their Images on Depositphotos by scanning their films on a qualitative film scanner.
It is not recommended to scan printed Images of small sizes (such as 10x15 cm). You should scan Images (preferably black and white) from 20x30 and bigger.
Sometimes, defects on scanned Images can only be visible with strong magnification. Therefore, before submission it is recommended to review at 100% magnification in editing software.
If a designer makes your Image into A4 page, there is a chance imperfections will show up (streaks, noise, dust, hairs and scratches on film). Scratches can be retouched in editing software. Keep any scanners being used clean in order to decrease possible appearance of defects (dust, hairs).
The best quality scanners are drum scanners (they have the best possible dynamic range and very high resolution).
It is also recommended to do multi-pass scanning, which will help to obtain better dynamic range and resolution. This function is available on most Hi-End scanners.
You should also carefully check the focus of resulting Images by zooming-in in editing software, and then rescan if necessary.
Before buying a scanner, take a closer look on preferences: optical resolution should be at least 2700 dpi, dynamic range 3.6, and multi-pass scanning should be available, as well as automatic dust removal.
Such a scanner is not cheap, however one should bear in mind that it is not possible to obtain a qualitative scan using the film holder of a low-price scanner even when scanning well done film (due to the loss of the finest details and an increase of noise).
Original Image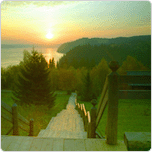 A primary image
Do Submit:
Scanning normal quality
The Image is ok, we are glad to accept it!
Do NOT Submit: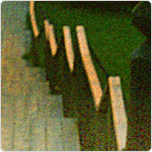 Color noise
Image will be rejected
Do NOT Submit: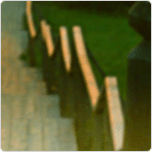 The unsharp Image from a scanner
Image will be rejected